We Don't Just Consult on US Product Launches
We're Entrepreneurs and Executives, Like You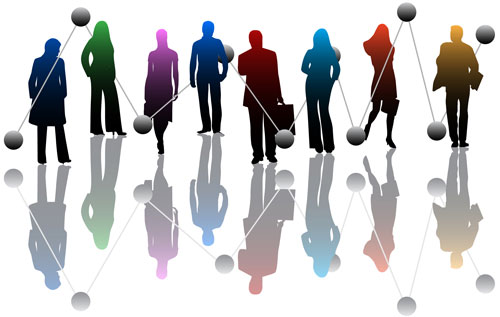 The Ragold team is a group of experts in the US food and nutritional products industry. We're consultants, but we're also business owners and leaders, active in the market every day.
We cover the core specialities you need to launch in the States, including:
Regulatory & Labeling
Product Manufacturing & Packaging
Branding & Marketing
Sales & Distribution
Legal & Accounting
Need some of our expertise, but not all? We're flexible like that. Fill the gaps in your team with the experts on ours. No exclusivity required.
Sure, We Get Business Done, But You'll Like Us, Too
We get that choosing a partner is as much about what we're like, as what we know.
Everyone wants to work with good people; people who build lasting relationships; who have your back; who get excited about your wins. Heck, that's who we want to work with. And that's who we are. Each of the Ragold experts was hand-picked because they've passed the Upstanding Human Test, and we think you'll like them.
What else? You can count on us to always be:
Nimble, so you can get your business moving quicker.
Up-to-date, so you can access reliable information.
Connected, so you can tap into our network of fully-vetted US partners.
Utterly reliable, so you can bring us into the inner fold where real decisions are made.
Rainer Schindler, Ragold Concepts Enhanced Founder and Chief US Traction Expert
"To help support an honest, profitable business grow in the US."
25+ years launching and growing food and nutritional brands in the US
Extensive experience developing new and innovative FDA regulated products
In Executive Sales, Marketing and Operations, grew revenues by millions in each role
Multilingual with business relationships across the US, Europe, Asia and Africa
Still curious about Rainer?
Tim Welch, Slick Web Design Guru
"In web design, functionality is king. Simplicity is queen. But appropriateness rules all."
Expert front-end developer and WordPress expert
Backed by a team of technical and creative staff
Flexible, detailed, high-impact web design
Experience with start-up, small business and corporate websites
Anna O'Byrne, Copy & Content Marketing Pro
Anna's mission statement coming soon.
Extensive experience in print and digital copywriting
Portfolio of work for mass market natural health brands
Brand-driven, positioning-first approach
Advisor on content and digital marketing strategies
R&D and Regulatory Group
R&D and Regulatory Group mission statement coming soon.
Antonio Ghines, Finance
"My mission is to manage and accurately report the financial position of the Corporation."
Directs all financial transactions recorded in the accounting system, to develop and maintain a robust cost accounting system and reporting tools
Supports department level conduct of operations – in accordance with corporate policies and procedures, generally accepted accounting principles and applicable laws.
Oliver Connolly, Sales Force Development
To help companies create a sales force that consistently overachieves.
Sales force development expert.
A company must have salespeople who will sell, not just can sell.
Effective, professional sales management is critical.
A successful sales organizations sets realistic expectations, and holds people individually accountable for their actions and behaviors … not just the results.
FDM Expert
FDA Expert's mission statement coming soon.
Marc Netten / Christian Uebelhoer, Global Organic & Conventional Ingredient Sourcing
Christian's mission statement coming soon.
Marc's mission statement coming soon.
Eric Stinson, Broker Management
Eric's mission statement coming soon.
Tim Michaely, Warehousing, Imports & Logistics
Tim's mission statement coming soon.
Brian Hill, Military Sales
Brian's mission statement coming soon.